There are lots of gift guides out there for gamers… but what about the people who make the games? Who is buying gifts for them? If you spend every waking moment building game worlds for others, what can those others get for you?
Well, Beamable's team is made up of all kinds of game makers…so we asked them, what do you want for Christmas? Here are some of the ideas. If you know a game maker in your life, think about some of these gift ideas for the holidays.
A hardbound notebook and a pencil; for ideation on the go.
$8.00
Chances are, if you are working on a game, you will be thinking about it everywhere you go. Why not get the game maker in your life a really nice hardcover notebook and maybe a pencil or pen? They can use them to brainstorm and think through complicated game problems. The hardcover is critical. Try out the Black n' Red Hardcover Notebook! You can use this notebook on a bus, or in a park, or wherever. Get it at Amazon.
Book: Blood, Sweat, and Pixels
$12.00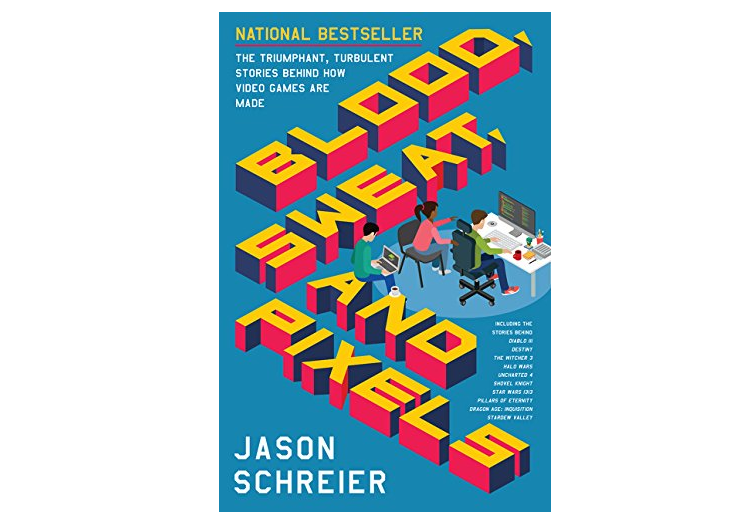 Building a game is hard, so it's often good to spend some time learning about the stories of others to provide perspective around the challenges you'll face and the success you'll experience. Blood, Sweat, and Pixels is a great snapshot of the horror and beauty of game dev, across professional and indie levels. Get it at Amazon.
Razr Firefly v2 Gaming Mouse Pad
$49.99
It looks good. It rolls smooth. It's everything you would ever want in a mouse pad. Did I mention it looks good? You will make games faster because your mouse will move faster with this Razr Firefly v2 Gaming Mouse Pad. You can also set a drink on it and it won't get gross. You just wipe it clean. Magical. And it looks good. Get it at Amazon.
Kinesis Freestyle Ergonomic Keyboard
$199
Coders live all day on their keyboards, so typing should be a joy! The split design of the Kinesis Freestyle makes it very flexible, but unlike some other split keyboards, the layout still feels familiar. With the RGB lighting, you can type on a rainbow! Get it at Amazon.
The Making of Prince of Persia: Journals 1985-1993–Illustrated Edition
$20
Jordan Mechner's journals about making Prince of Persia are an inspirational peek into the thoughts and process of a groundbreaking Game Maker. This book contains 300 pages of insight into the game making process. Get it at Amazon.
Anycubic Photon 3D Printer
$169
The games we make are digital art, but sometimes we also need to express that art in physical form. 3D printers are an awesome way to bring ideas to life in a way that you can handle, put on a shelf, and accidentally step on barefoot in the middle of the night. Get it at the AnyCube Website.
A Drawing Tablet
$329.95
Chances are, you'll need to draw some original art for your game. Maybe not… but if you do, get one of these Wacom Intuos Pro Medium tablets. Pair it up with some free software like https://sketchbook.com/ to do frame-by-frame animations! Get it at Wacom's Website.
Bose Noise Cancelling Headphones
$339.95
Whether you are working from home with pets or family in the house, or at the office with an open floor plan – the ability to focus and drown out noise is priceless. It doesn't get much better than the Bose Noise Cancelling Headphones 700 with all the latest technological bells and whistles. You can find them at Bose.com.
Aseprite Pixel Art Tool
$19.99
The pixel art style is very common in game development as it blends nostaligic visuals with high performance across every platform and device. Get the game maker in your life a license to some powerful art software. Get it at the Aseprite website!
A Good Fidget Toy!
$9.95
While making games, it's common to find yourself staring off into space, grappling with challenging problems. Fidget toys are great at keeping your hands busy while your mind is fully engaged. Something like the Infinity Cube: Fidgeting Toy could add some stress reduction to your brain-bending sessions. Get it at Amazon.
So there you have it… some gifts for the game maker in your life! Books, toys, software, hardware, and a bit of everything in between. If you have any other suggestions, throw them in the comments!
Happy Holidays from Beamable!