Beamable understands the struggles of indie game development and thoroughly appreciates all the efforts that developers put into producing their brilliant games.
Having collaborated with many game studios, we know that one of the hardest and often the most irritating parts of game development is finding relevant assets for your games.
To simplify that, we've created this mega list of assets to help you make games faster.
2D Resources
Here is a list of 2D resources including icons, mobile game UI packs, clipart, sprites, and more.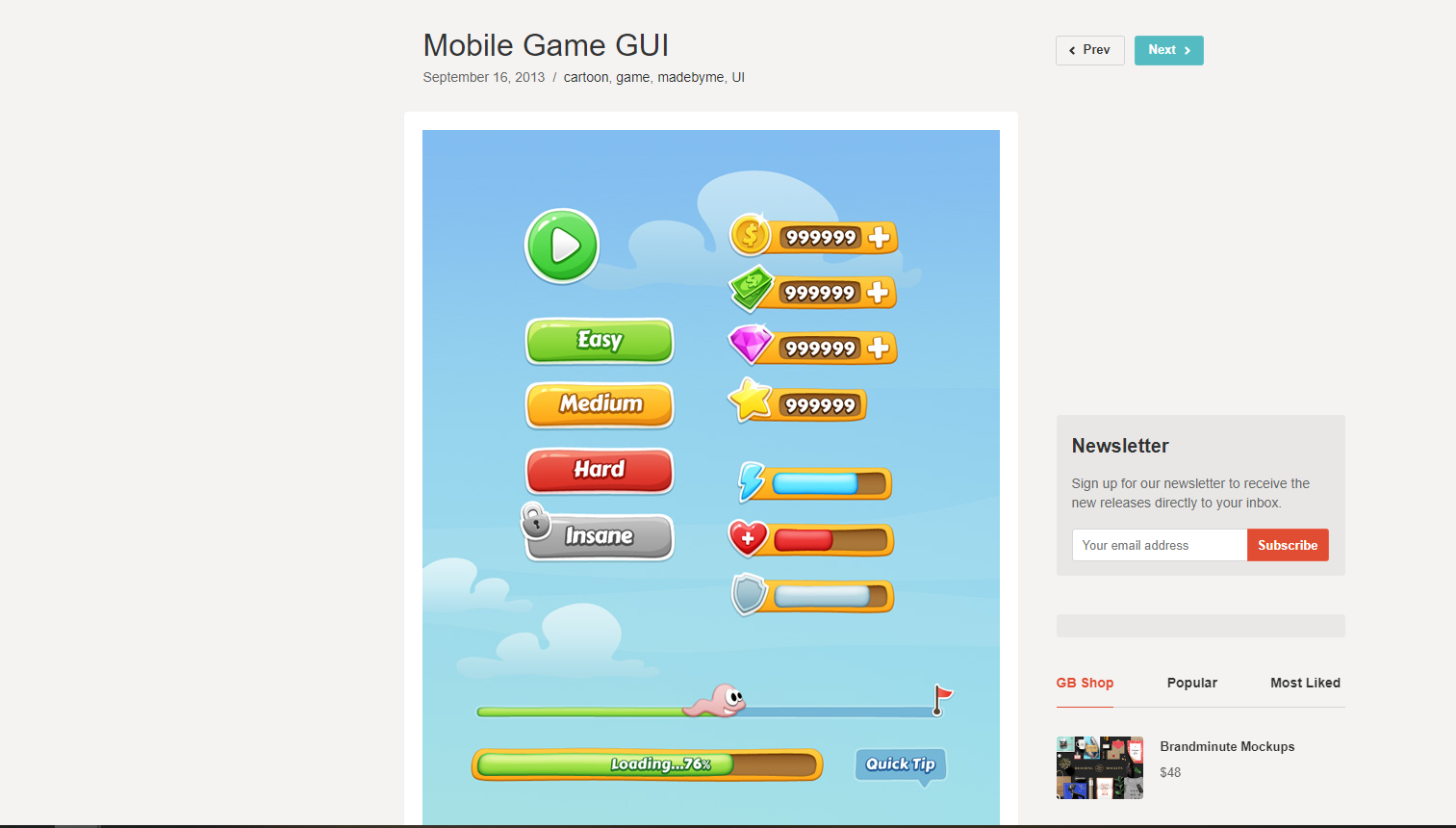 Available on GraphicBurger, this is a cartoony, colorful game UI kit for 2D mobile games. Being vector-based, this is completely customizable and resizable as per your requirements.
A set of 420 RPG icons, free for commercial use, without copyright restrictions. You can either download the pack with all the individual icons present in the PNG format.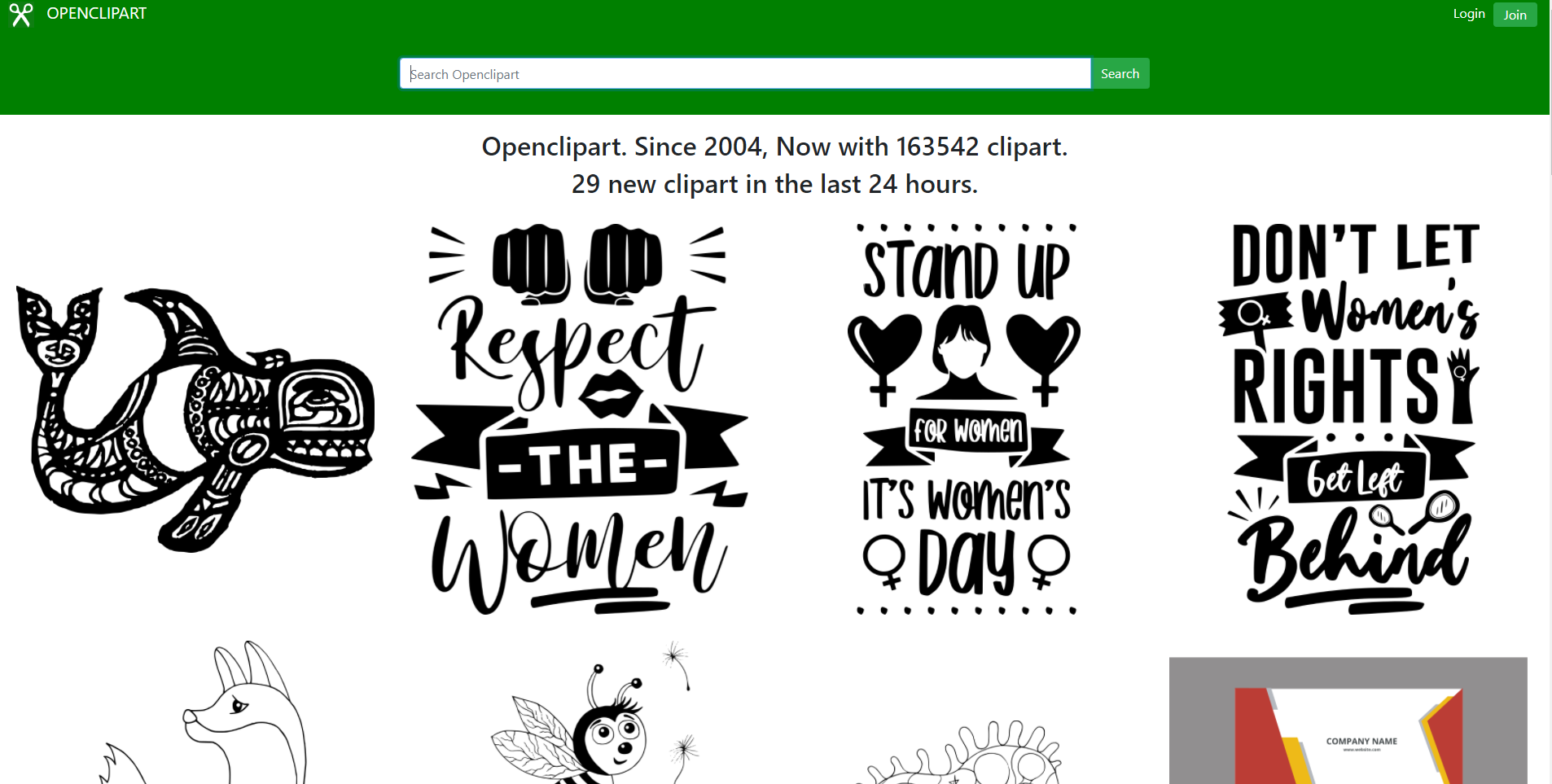 One of the most comprehensive sources for clipart. Check out this resource for more than 163k open clipart options.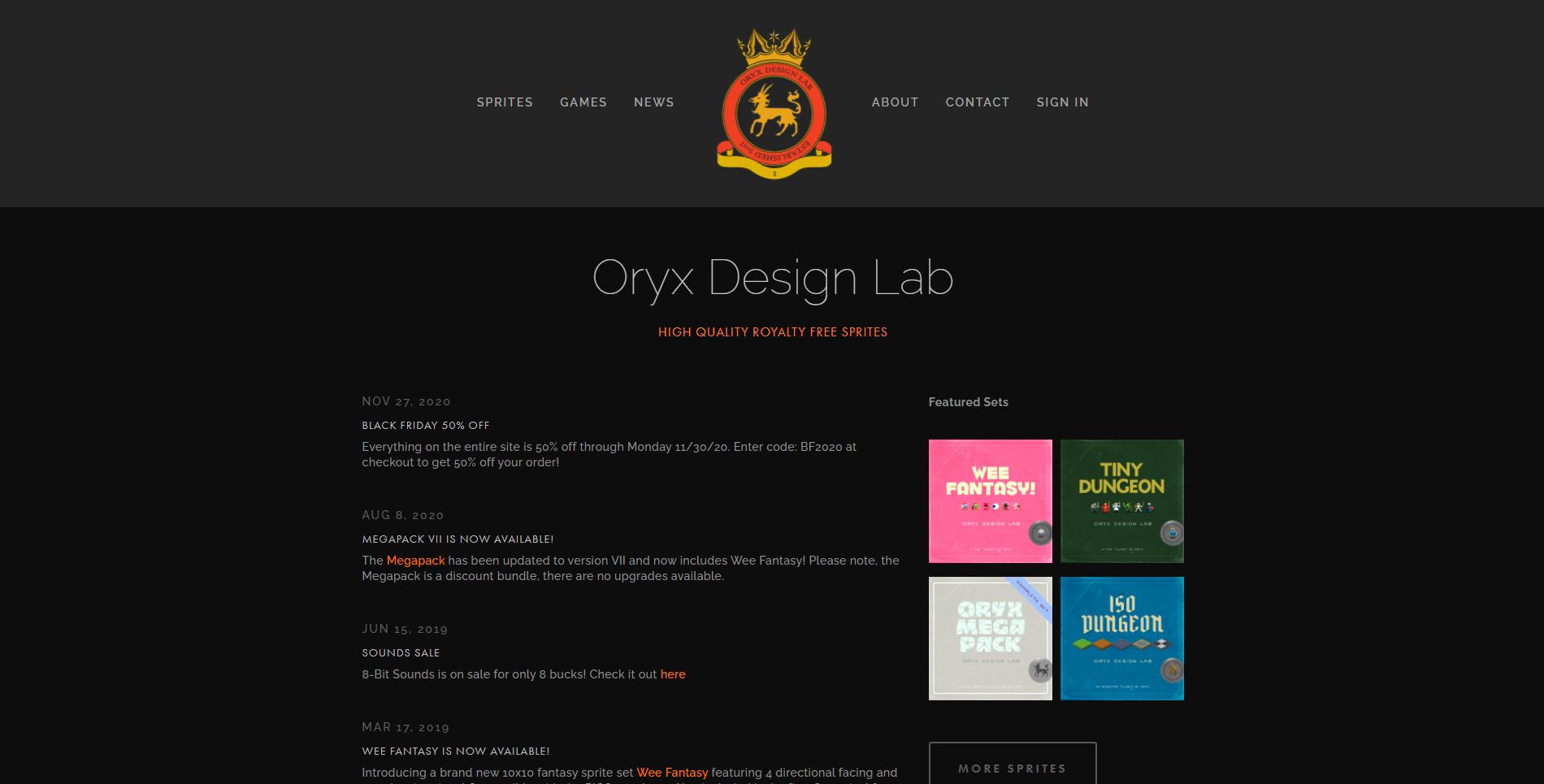 Oryx Design lab was founded in 2012 by Christopher Barrett. It's an art resource for game developers and features downloadable royalty-free asset packs. Oryx Design Lab has also released multiple games including Famaze, Brogue Tiles, and Infra Arcana.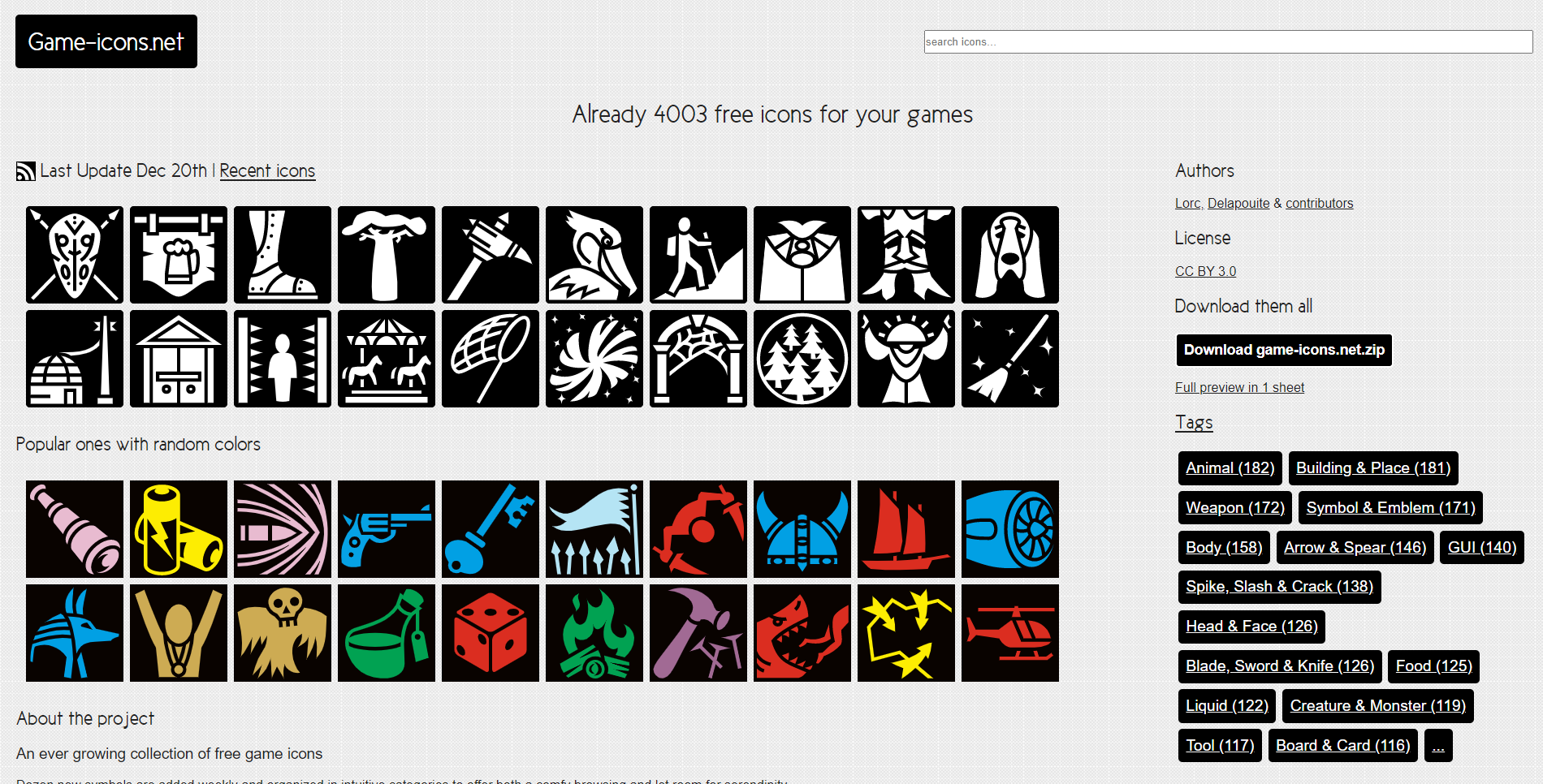 This is an ever-growing collection of free game icons. Check out the website for regularly updated symbols and icons that are organized in intuitive categories for seamless browsing and searching.
Iconmonstr is a collection of thousands of free icons categorized into different buckets, like fill/bold, thin, and more. You can also request personalized icons for your game.
This website hosts a collection of free-to-use static and animated 2D objects (known as sprites) as created by the developer of this website. Instead of wasting your time and money in finding the best sprites, check out Spritelib and make use of the already created sprites for making games faster!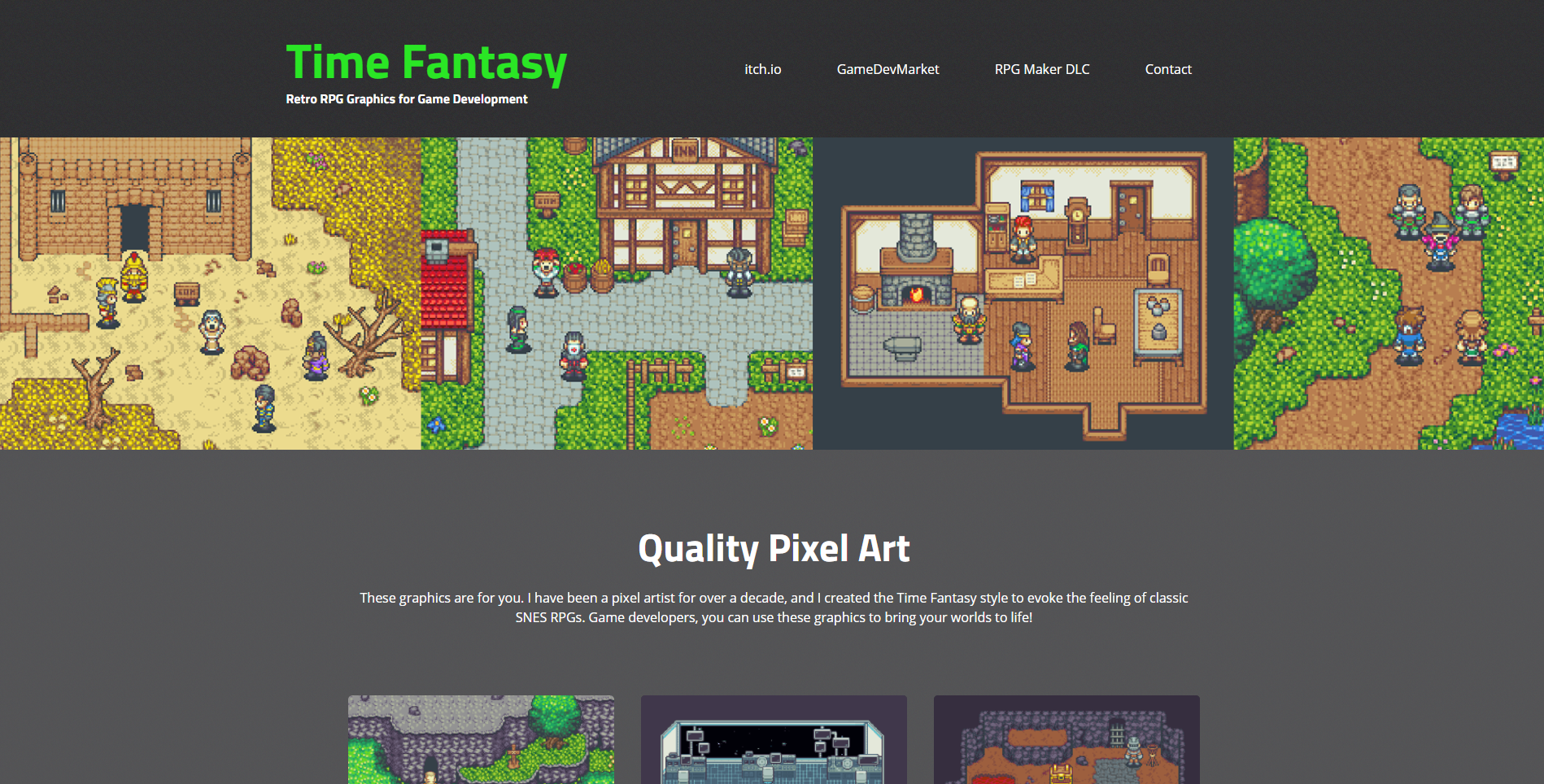 Time Fantasy is a collection of pixel arts that evoke the feeling of classic SNES RPGs. Use these in your games to bring life to your virtual worlds!
3D Resources
Check out this list of 3D resources to help you find relevant 3D models and graphics for your game!
This is a Blender 3D model repository that contains thousands of downloadable blender3d blends. If you're a Blender artist yourself, you can contribute to this database by submitting your designs, and help game developers around the world!
MatCap (Material Capture, also known as LitSphere) are complete materials, including lighting and reflections. MatCaps allows you to create a surface material and lighting environment simply by painting an object so that it looks like how you want your surface to appear. This opens the door to many wonderful possibilities for non-photo real image rendering.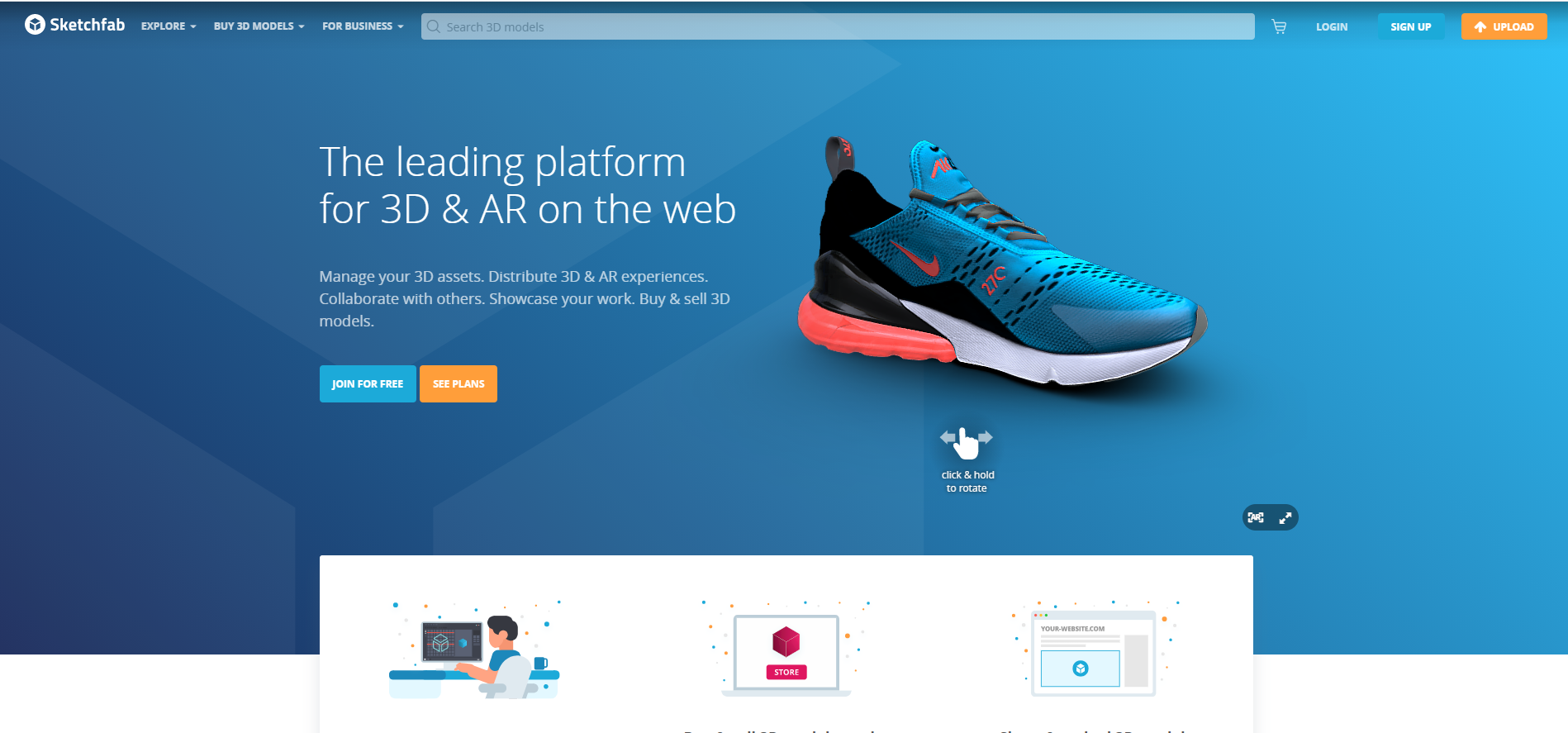 Sketchfab is a platform to publish, share, discover, buy and sell 3D, VR, and AR content. It provides a viewer based on the WebGL and WebXR technologies that allow users to display 3D models on the web, to be viewed on any mobile browser, desktop browser, or Virtual Reality headset.
Audio Resources
Audio can really make or break the gameplay experience. Here's a list of audio resources so that your game sounds excellent.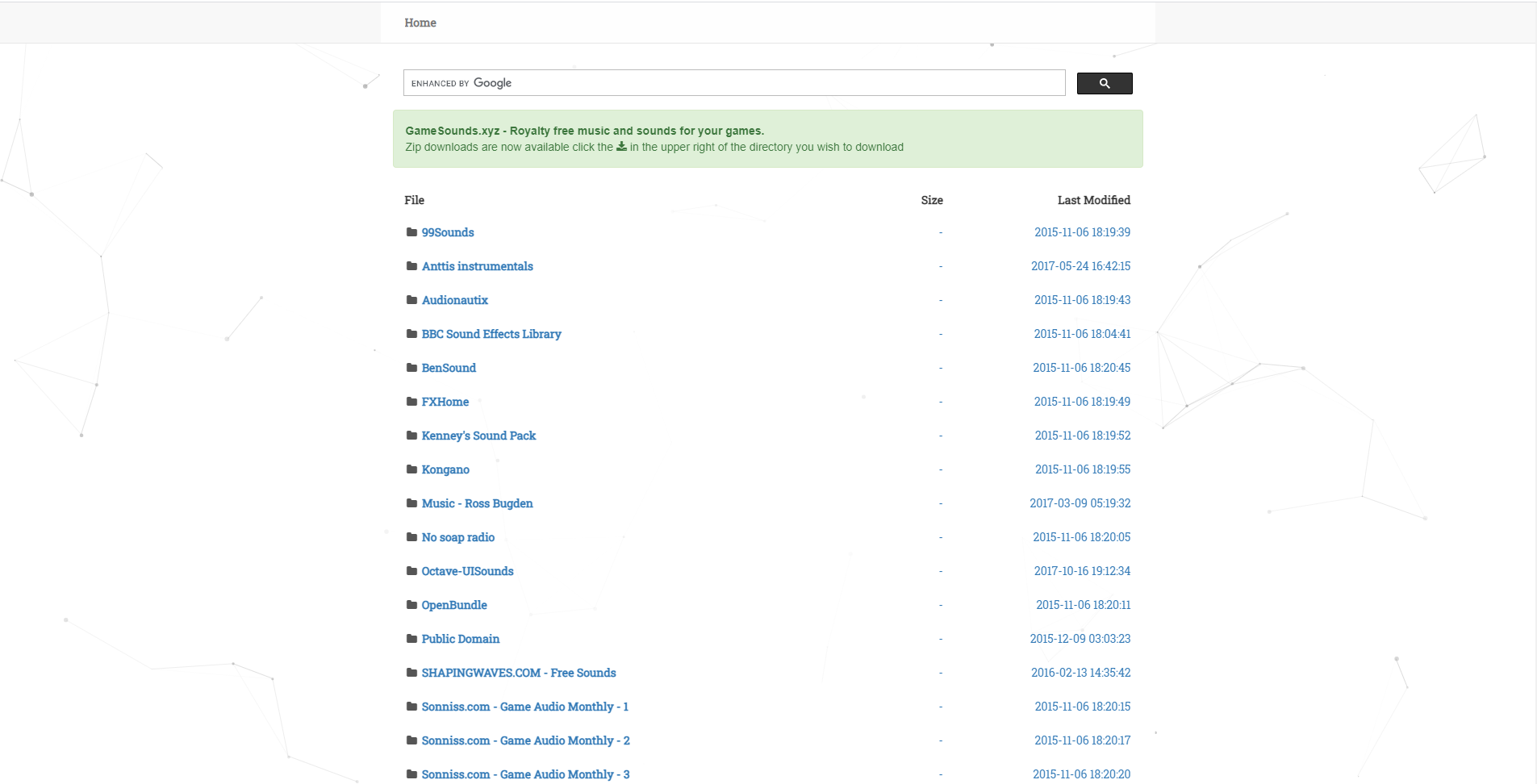 Check this list of royalty-free sounds and music for your games. This includes various sound libraries and collections for different purposes. Check it out!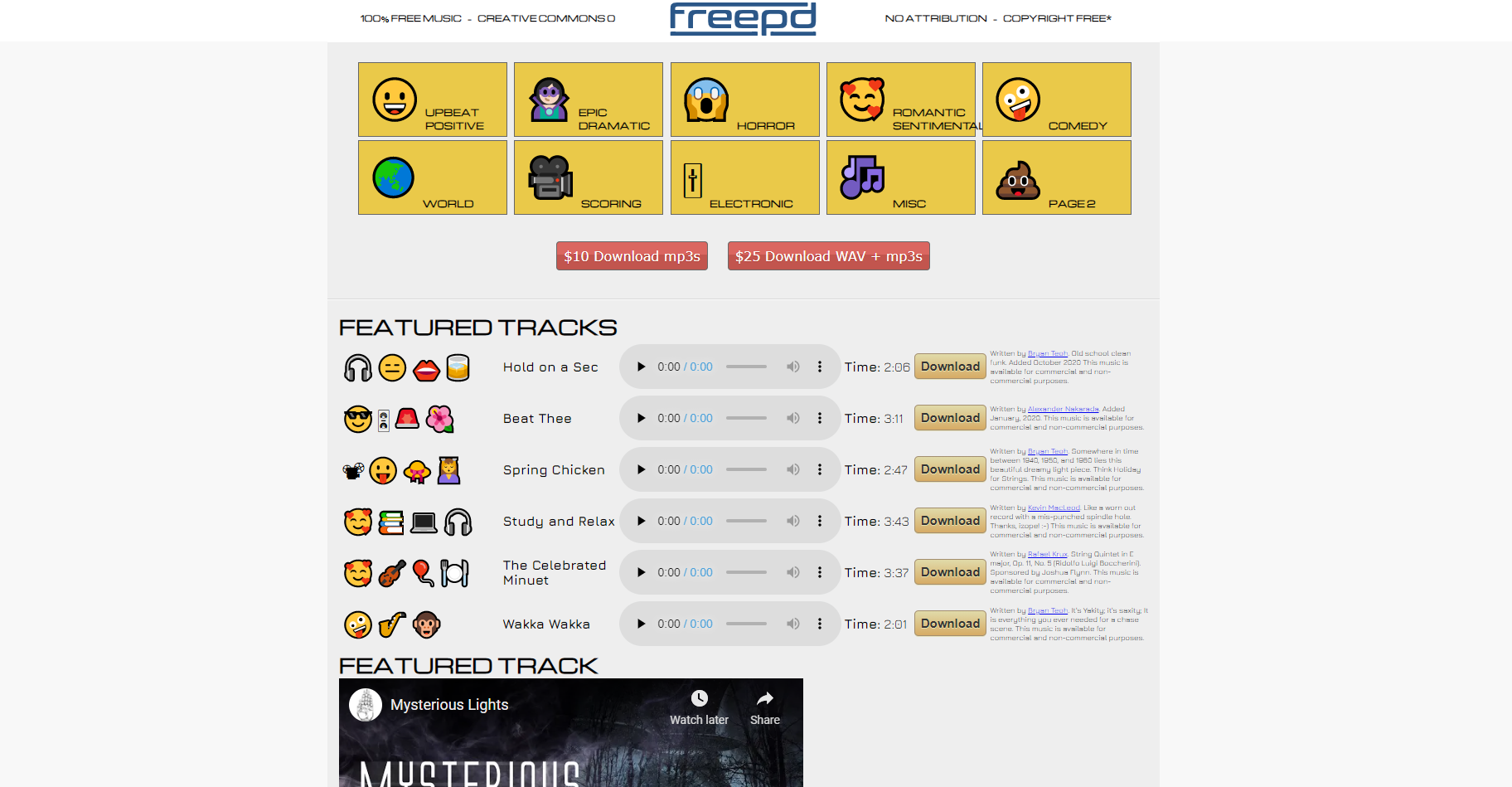 FreePD offers a beautifully categorized collection of free public domain sounds and audio effects that can be used for your games. They also have paid subscriptions that offer you other benefits (like the ability to bulk download audio, and more).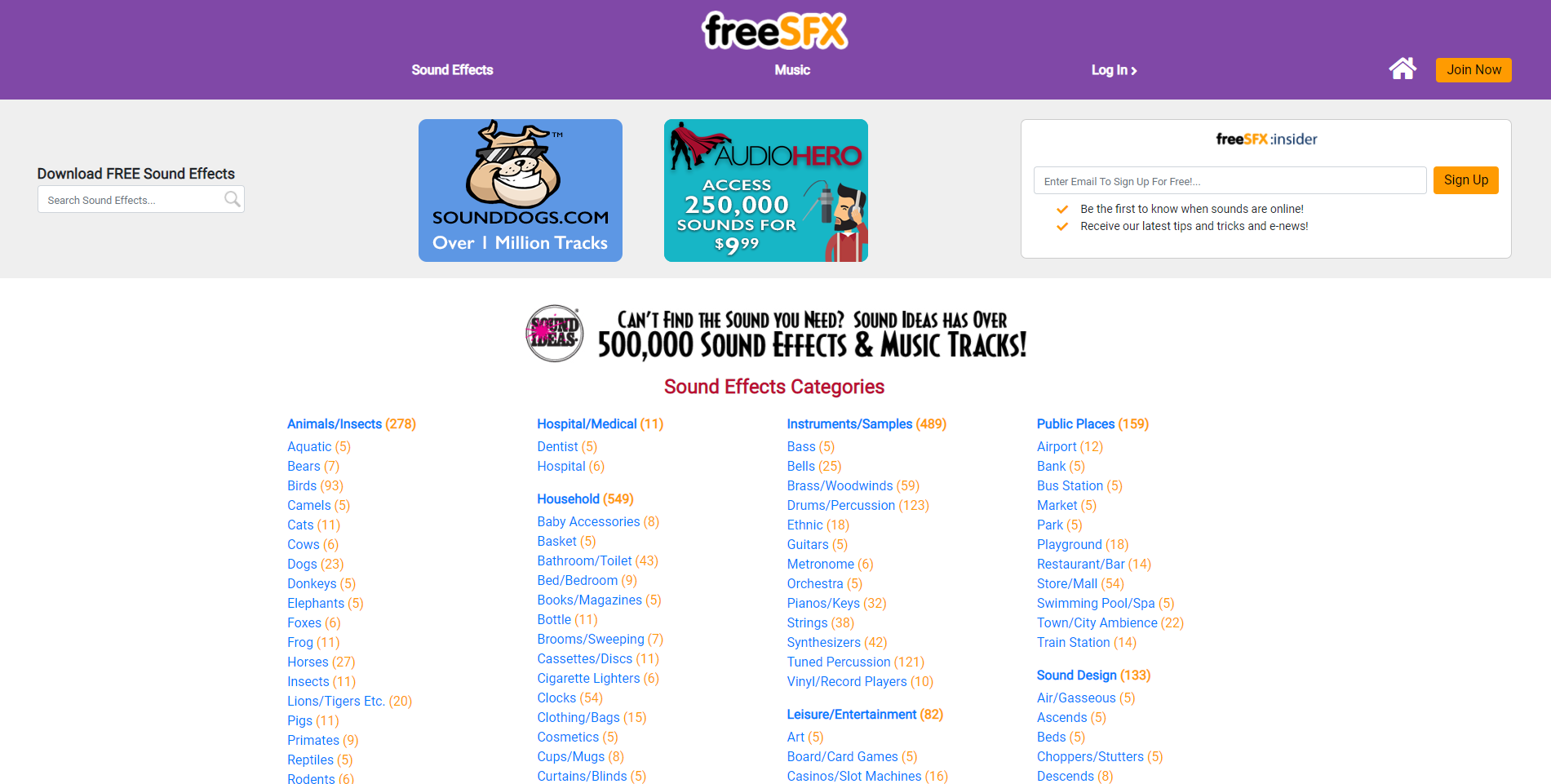 Are you looking for rodent sounds? Or maybe cats, dogs, or other animal sounds? Or even the ambient noises of hospitals? This resource is for all your game-related sound needs. This resource has all the out-of-the-box sound features that you might need!
Freesound is a collaborative repository of CC-licensed audio samples, and a non-profit organization, with more than 400,000 sounds and effects, and 8 million registered users. Sounds are uploaded to the website by its users and cover a wide range of subjects, from field recordings to synthesized sounds.
Set music free with Musopen – a non-profit organization located in Tarzana, California, launched by Aaron Dunn in 2005. The platform aims to "set music free" by providing music to the public free of charge, without copyright restrictions.
This is a free library of UI sounds, handmade for iOS. Find a list of 50+ hand-crafted sounds (like taps, beeps, and more), designed for use in UIs, and other iOS sound resources.
This is a list of free sound clips for download in either wav or mp3 format. Check out this resource for royalty-free sound effects and clips for video editors, movie scores, game designers, and weekend sound warriors.
Graphic Collections
Check out this resource for wonderful free stock textures for various purposes. The collection includes textures for dirt, plaster, grunge, rust, and a lot more.
Check out this comprehensive collection of textures, brushes, patterns, photos and more, for your next game!
This resource offers digital pictures of all sorts of materials – from fabrics, wood, metal, bricks, plastic, to a lot more. These graphic textures can be used in visual effects, game design, and any other situations where you require a nice pattern. You can download up to 15 images for free every day. If you wish to download more, you can purchase a credit pack or a subscription. Check out their website for more details on that!
Animation
Check out these tools for creating useful animations, or animating your character sprites!
This is a pretty nifty tool used to facilitate the animation of 2D character sprites for game developers and designers. The website also offers basic tutorials on how to go about animating your sprites. Check it out!
Spine is 2D skeletal animation software for video games. Their website hosts an Academy that has everything you need to get started learning Spine! Whether you like learning on your own, or prefer face-to-face workshops and courses – they've got it all!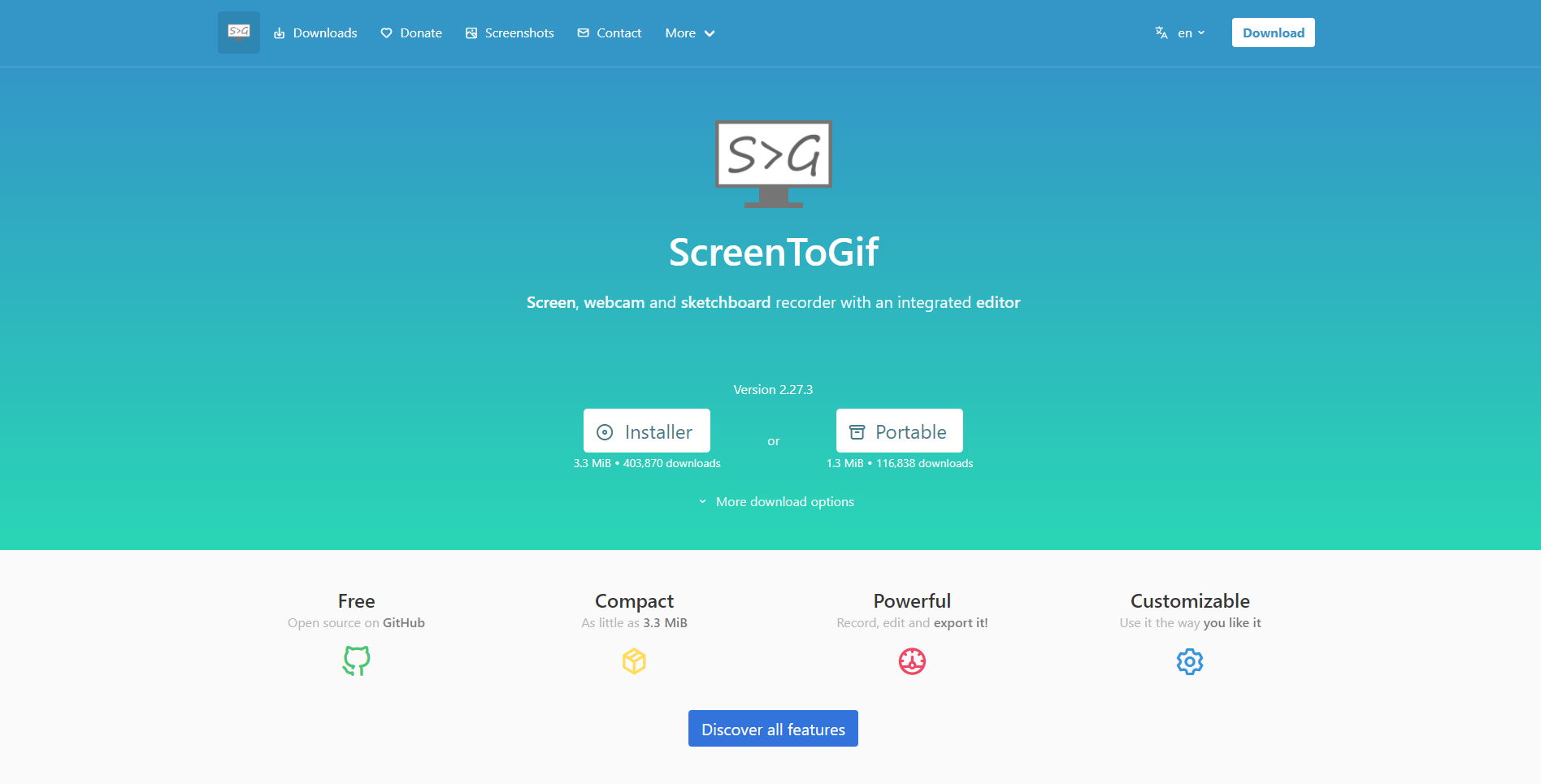 This open-source, feature-rich tool allows you to record a selected area of your screen, live feed from your webcam, or live drawings from a sketch board. Then you can edit the animation as per your requirement and save it in the format of your choosing!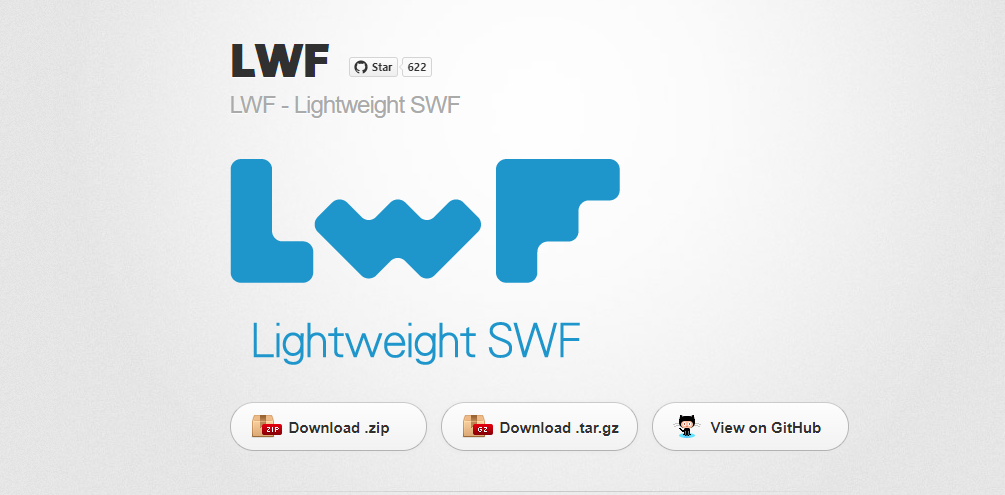 Check out LWF, an animation engine that can play animation data converted from Flash contents in HTML5, Unity, Cocos2d-x, iOS UIKit, and more. This is designed to make game development easy and fun. LWF offers some amazing benefits and features as well. Check out the site for more details!
Pixel Editors
Here's a list of free (and paid) pixel editors and animators that you can use to play around with your pixel art, and bring it to life!
ASEPRITE (aka ASE, Allegro Sprite Editor) is a free software program to create animated sprites & pixel art. It has an active community of artists and game developers where you can find like-minded people and get your questions resolved!
A cross-platform pixel editor, Pickle allows you to seamlessly create game animations, repeating tiles, and sprite sheets. Check out their website for more details!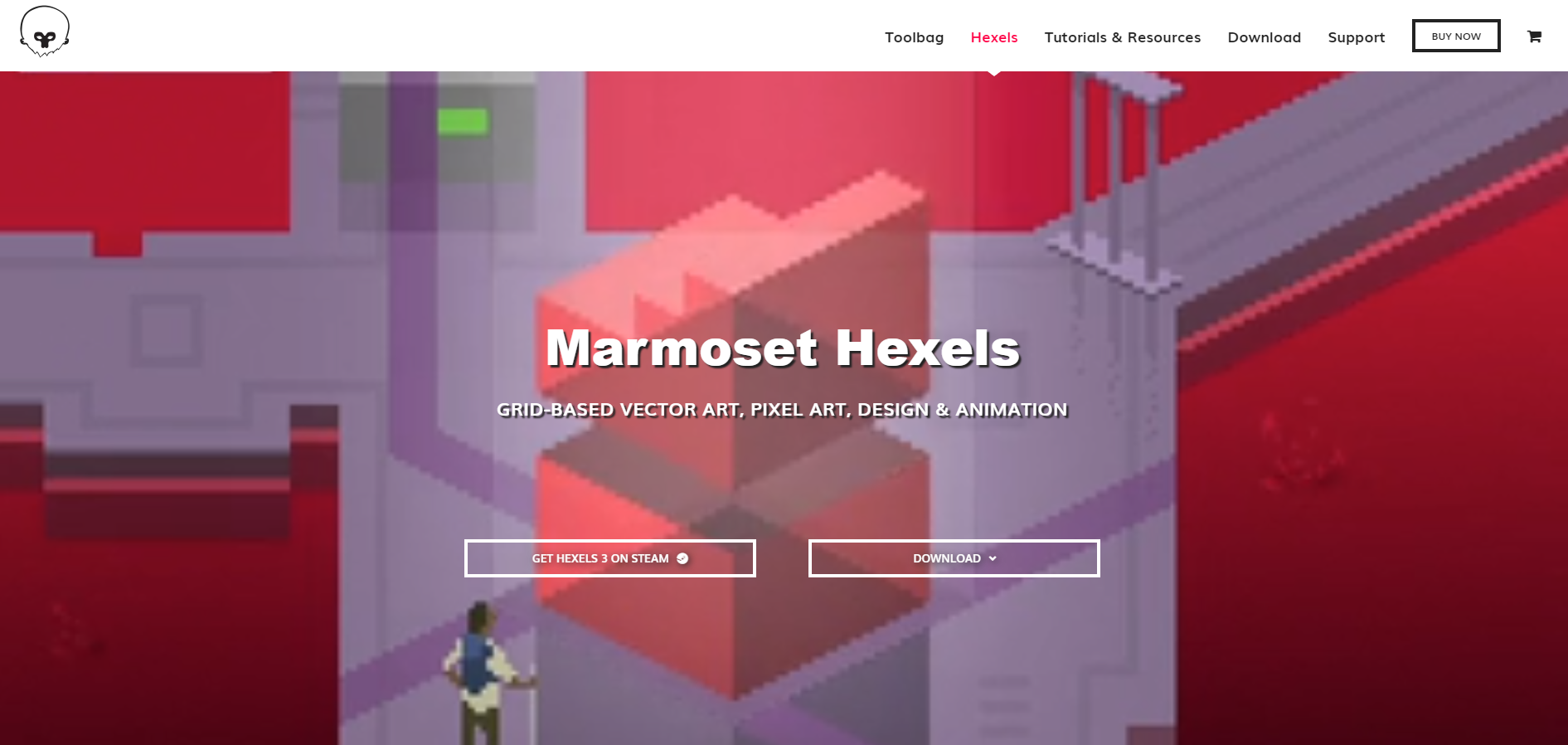 Marmoset Hexels is a grid-based painting tool for vector art, pixel art, design, and animation. A geometric canvas grid lets artists create complex pixel and vector designs simply with the stroke of a brush.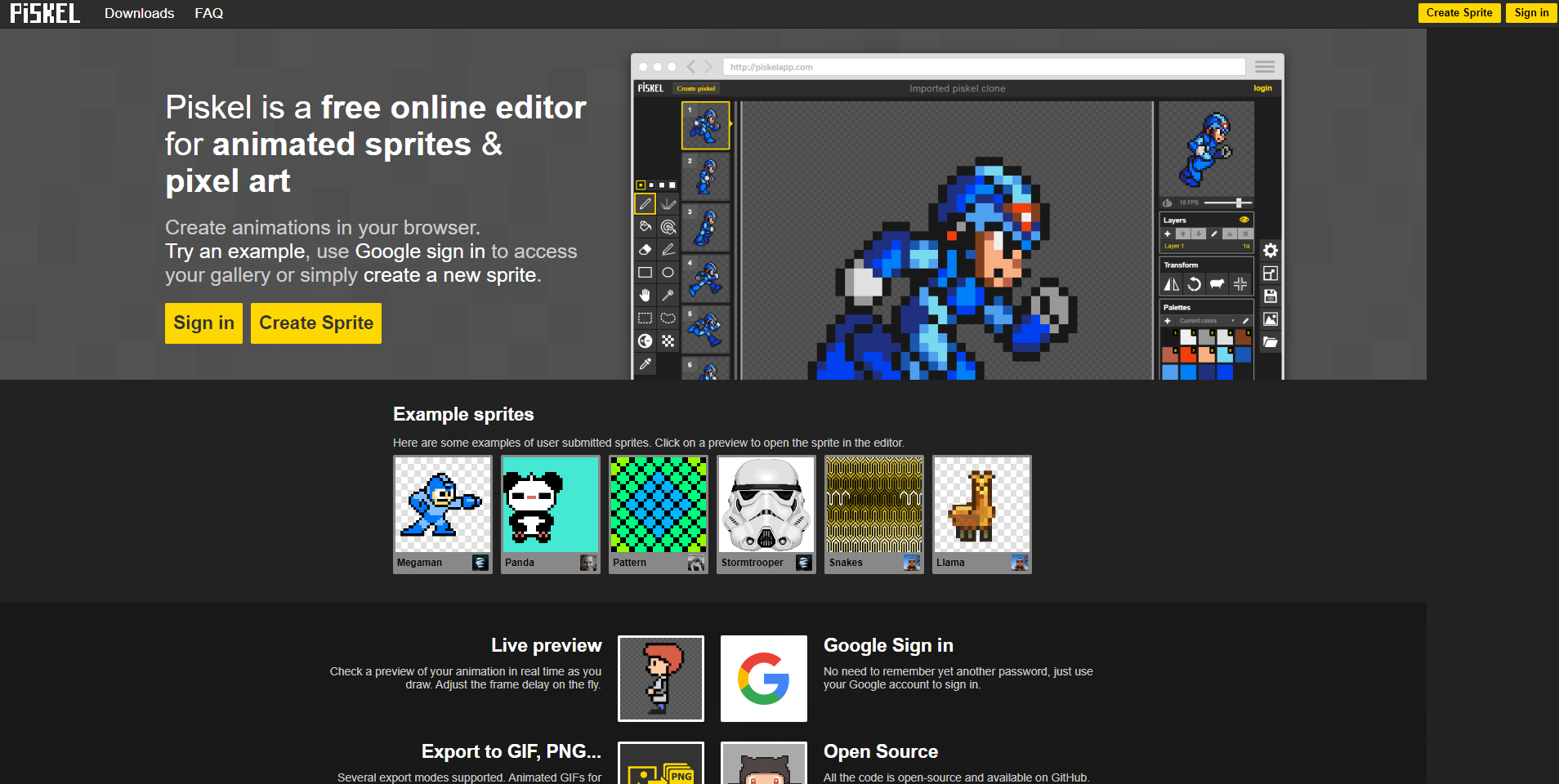 PiskelApp is extremely intuitive, web-based, and freely available for editing pixel art and animated sprites. Check out their website to know about more features they offer!
Pixen is a raster graphics editor for Mac OS X originally created by the Open Sword Group. It is designed to create and edit pixel art and animations. You can purchase it from the Mac App Store.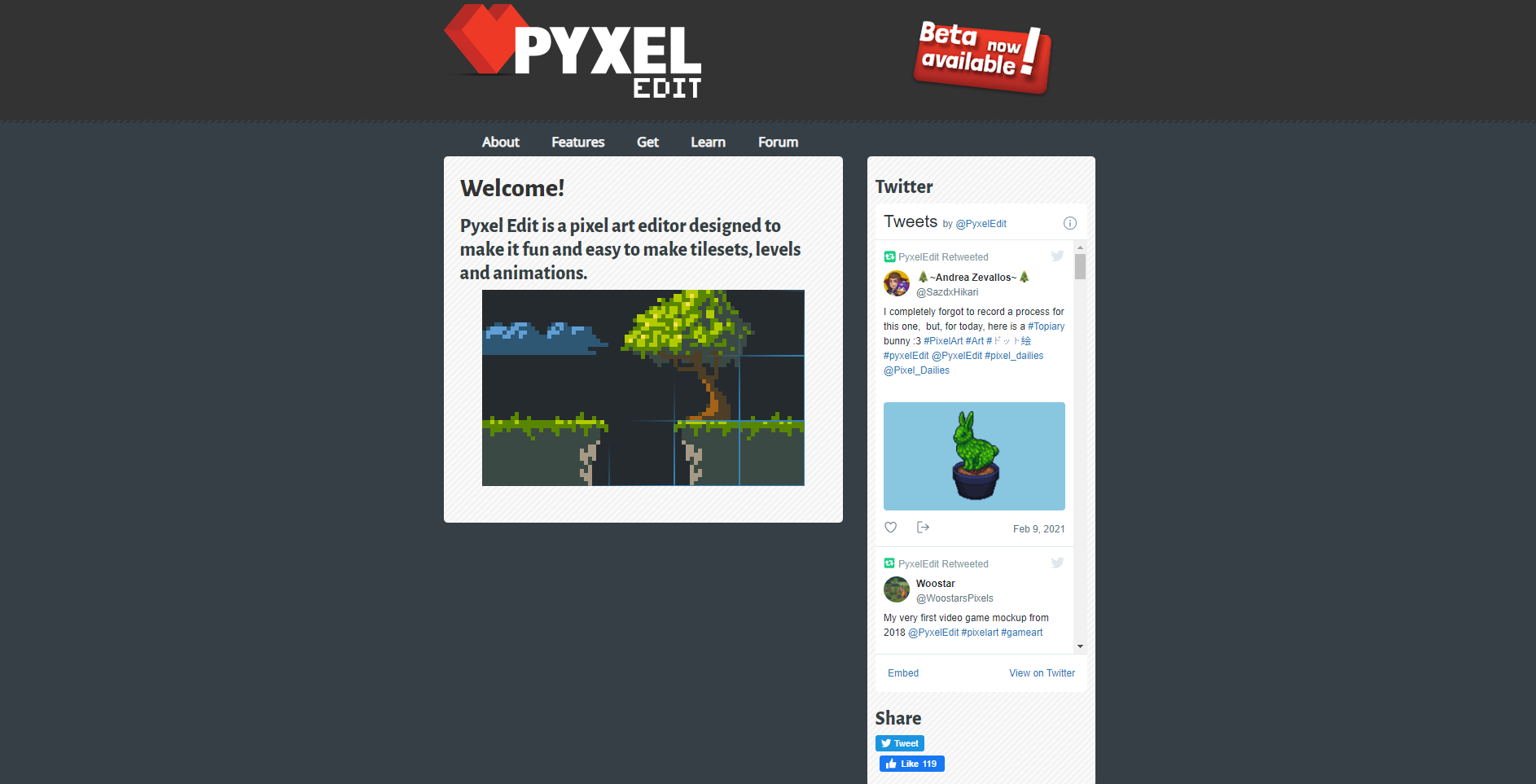 This is a pixel art drawing application specially designed for working with tiles. Using PyxelEdit, you can place tiles to form a level, edit them directly to see how they work together and export your tileset and the level data to load it into your game. This was originally a free tool, and the free version can still be used. However, due to continuous development to make it a more feature-rich application, the next big update will be a paid one. Check out their website for more details on this!
This is a small sample of course!
If we are missing your favorite free game dev resource, please let us know in the comments and we will be sure to add it! We love sharing assets with game developers around the world on our social media streams as well, so check us out on Twitter and Instagram for more resources!