December was a month full of joy. You have the holidays, and you had the end of one of the worst years on record (or at least many of us think).
We also played some great games in December, so here are the top three. The list is in no particular order except that these are three interesting games we feel you need to know about on Android, iOS, and Steam. Give them some gameplay love!
If you think we missed something, leave a comment below!
Call of the Sea
If you're looking to wander around a lush island in the south pacific, then this is the game for you! Packed with stunning scenery, relaxing music, and overall comfortable vibes, Call of the Sea offers you the chance to sit back and relax.
Of course, it's not just a sightseeing tour, despite how beautiful everything looks. You're going to be on the lookout for your husband – who, along with his expedition crew, has gone missing.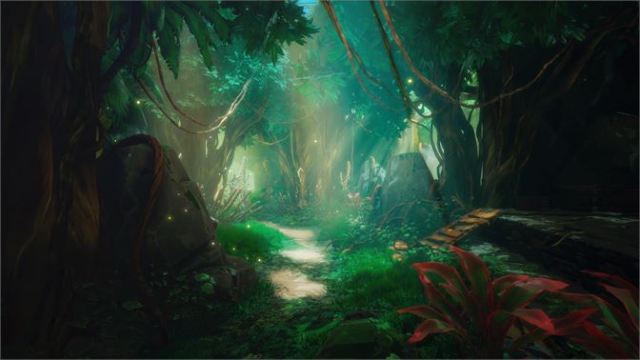 Throughout your journey, you'll be faced with puzzles to solve ruins to investigate, and an incredible world to explore. Check out the game at the following links:
Unto the End
Unto the End chronicles the adventure of a person as they try to make it back to their family. It is a classic story with a unique combat system. Unto the End focuses on what is known as "read-react combat", which means you'll need to keep a close eye on what's going on in each fight if you want to be successful. It also means that it's likely going to be difficult with each battle bringing new chances for success or a gruesome fate.
The adventure is wrapped in an eye-catching, minimal art style that acts as a backdrop against tough situations. Unto the End is an excellent game created by a husband and wife indie team and well worth your time.
Here's where you can find the game:
Orwell's Animal Farm
There's a non-zero chance that you've not heard of the book Animal Farm. It's a classic tale about how "all animals are equal, but some animals are more equal than others" and is required reading in many US schools.
Animal Farm very well could be one of the more intriguing games coming out this December. In the game, you control the farm playing as the animals themselves. You're responsible for not just how the farm works, but also for churning out the propaganda that aims to keep you in power.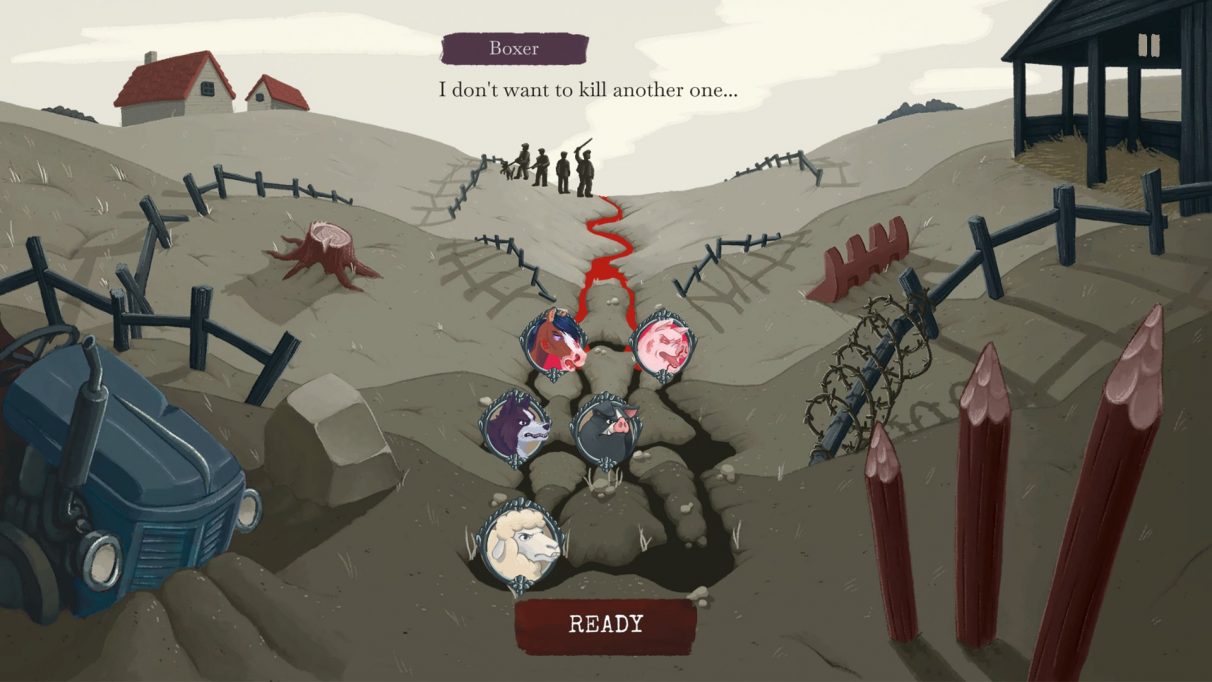 It's an interesting idea for the game, and it'll no doubt be the first exposure some people have had to the political ideologies at the core of the tale itself. Whether or not it ends up being publically appreciated is a completely different issue, but you have to respect the effort that has gone into this creation.
Find the game here:
Honorable Indie Mentions
The three games mentioned above no way represent all the wonderful titles that came out in December 2020. Here are some more fascinating indie gems released this month, be sure to check them out!
That's a wrap!
That's a wrap for this month and this year! We hope you've had a good 2020, and we wish for an even more fruitful 2021. Happy Holidays and New Year greetings from our team at Beamable to you.
Each month we try to find 3 indie games that can serve as an inspiration to game makers. If you're an indie developer building games, we'd love to hear about it and possibly feature you. Contact us and let us know! Perhaps Beamable can also help you build your game faster with live game features, content management for LiveOps, and even a server-less game option! Check us out today!
Oh and, if you think we missed a game or two, the comment box is open!