Beamable has been named a 2024 GameChanger by Lightspeed and GamesBeat.
In August 2023, over one thousand companies were nominated across five categories:
Game Studios
Gaming Platforms
Interactive technology
Extended Reality
Blockchain & Web3
Beamable was nominated for the Gaming Platforms category and was selected along with 24 other innovative companies. Check out the full list of companies here.
Beamable CEO Jon Radoff was at the GamesBeat award event and shared the news on Twitter.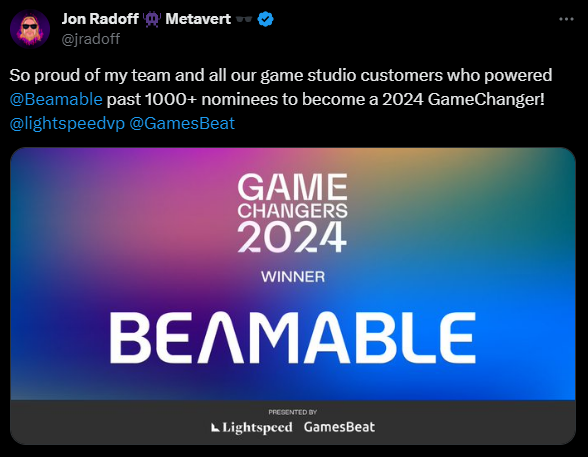 The announcement was also featured in Times Square!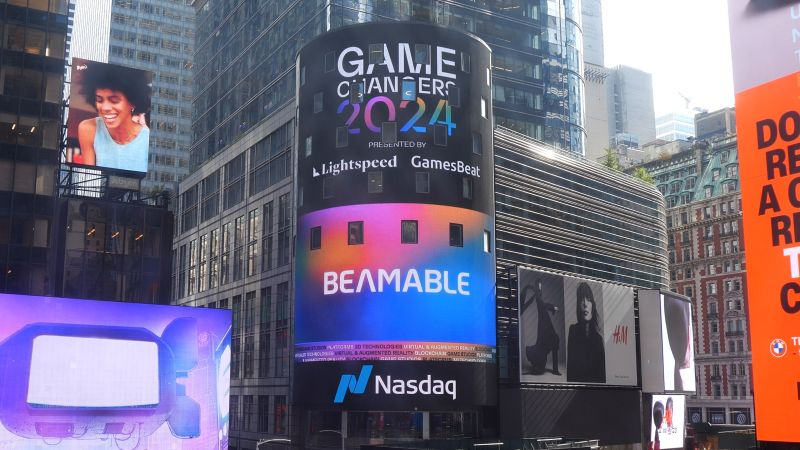 We are honored to be recognized for the hard work of our team and the partnership of our customers, building and iterating on efficient game development workflows in Unity and Unreal. We are also thankful to our growing list of marketplace partners who enable rapid SDK connections to cutting-edge technologies like GenAI and Web3!
If you believe we could help your studio, please reach out!
Other links about the announcement: