Today we're celebrating with our friends at Game Jolt! A fantastic place for gamers and game devs to meet and interact. Recently they launched their mobile app on IOS and Android incentivizing players to log on each day to earn golden tickets.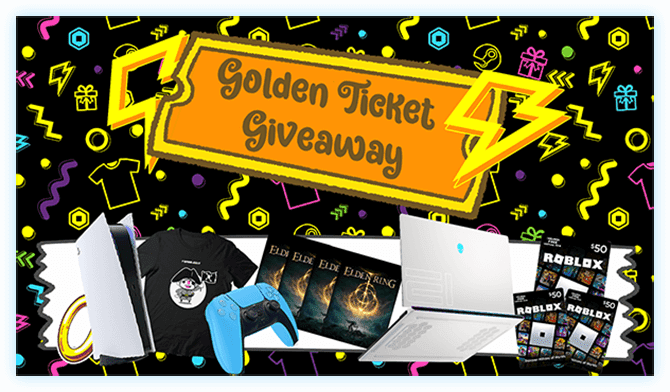 You can install GameJolt for iOS or Android using the App Store or the Google Play store. Participate in daily challenges to win a PlayStation 5, Alienware x15 gaming laptop and more prizes!
After installing the Game Jolt mobile app, remember to log in each day to collect your 'Golden Ticket' sticker. Once you use it on any post, comment or fireside on Game Jolt, you'll automatically be entered to win! Be sure to check your inbox and notifications daily to see what you've won! Want to increase your chances of winning? Invite friends to sign up for Game Jolt, or view your quest log to complete various tasks for additional stickers.
To learn more about the Golden Ticket giveaway, head on over to GameJolt to learn more!
Looking for more?
The Preservation of Videogames: How Nintendo is eliminating access to digital games.
Built On Beamable: The Office Somehow We Managed
Beamable Release Unity SDK 1.0.1