We're one week out from the Christmas Holiday and we wanted to share our favorite holiday movies! Here is the list of our top five holiday movies.
Elf
Who could forget the iconic spaghetti and syrup platter? Or the infamous snowball fight? And of course, SANTA! Elf was released in 2003 with Will Ferrell playing Buddy the Elf. Today it still runs frequently during the Christmas Season and remains one of our favorite Christmas Movies. Elf also had a video game created after the movie. This videogame was for the Game boy Advance and allowed players to explore 10 action-packed missions following the movie storyline.
The Polar Express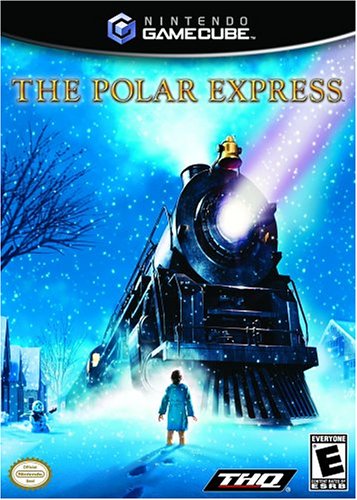 All Aboard! Tickets please, tickets! The Polar Express has the power to have adults believe in the magic of Christmas again. Released in 2004, The Polar Express follows a young boys' adventure to the North Pole on a magical train filled with other kids and hot chocolate! This film also inspired a videogame released for the Gameboy advance, Ps2, and the Gamecube, where players follow the events of the movie on their own.
Home Alone
A friendly spider, two robbers, and a kid home alone for the holiday season– what could go wrong? Released in 1990 Home Alone follows a bratty 8-year-old Kevin McCallister whose wish for not having a family seemingly comes true after his family forgets him at home for their trip to Paris. This classic holiday movie has an interesting videogame paired with it. Released for the Nintendo Entertainment System (NES), the Super Nintendo Entertainment System (SNES), the Master System, Sega Genesis, Game gear, Amiga, and MS-DOS platforms. The gameplay of the game follows Kevin McCallister using household objects as traps and weapons to prevent Harry and Marv from burgling his home.
Die Hard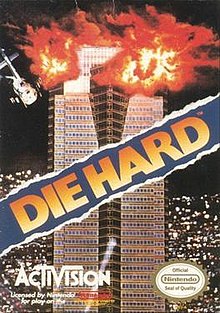 Yes, there is no debate Die Hard is a Christmas Movie. As New York City policeman John McClane is visiting his estranged wife and kids on Christmas Eve, he joins her at a holiday party in the headquarters of the Japanese-owned business she works for. Just as the fun begins, the party is crashed by terrorists taking over the high-rise and keeping the guests as hostages. Released for the Commodore 64, the TurboGrafx 16, and for the Nintendo Entertainment System (NES), Die Hard ( the videogame) allows for players to rescue hostages and battle terrorists from a top view perspective at Nakatomi Plaza.
The Santa Clause Movies
All of the Santa Clause Movies, starring Tim Allen as Santa, are essential to the holiday season. In each of these movies, Santa fights to save Christmas and ensure the safety of the North Pole from various outsiders. For the Santa Clause 3 movie, there was a videogame created for the Gameboy advance that allows players to relive memorable moments from the film.
Still unsure what to get your favorite gamers and game makers this holiday season? Here's our Beamable Gift Guide created using our workers' favorite picks.