BEAMABLE BRINGS LIVE SERVICES INTO THE UNREAL ECOSYSTEM WITH HELP FROM EPIC MEGAGRANT
Beamable opens Early Access program for Unreal Live Services SDK
December 8, 2022 (Boston,  MA) — Beamable, a platform for adding live services to games, today announced the Early Access program for the Beamable Unreal SDK. This expansion is supported by an Epic MegaGrant from Epic Games.
The vast majority of popular games are built around the games-as-a-service business model. These games need systems for data persistence, custom server code, live content pipelines, identity, social systems, and sophisticated economies. However, these features typically require complicated backend programming and systems integration. Beamable's mission is to make it easy for developers to focus on the creativity of their games without getting bogged down with the scalability, security, and workflow associated with live services.
"Unreal Engine is at the forefront of gaming and spatial computing," explained Jon Radoff, CEO of Beamable. "It is the 3D engine used by leading developers who are building immersive, expansive, and visually-stunning games–as well as the emerging applications of the metaverse. Now, Unreal developers may build connected experiences and persistent, virtual worlds more easily than ever before."
Beamable's unique advantage is that it makes building games with live services simple and scalable: instead of coding a custom backend and figuring out how to connect all of the pieces, you work inside your 3D engine using drag-and-drop tools. When you need custom server logic, you create composable microservices that extend your 3D engine's native programming environment. As part of its SDK for Unreal Engine, Beamable's roadmap includes Blueprints support, as well as integrations for the Epic Games Store and Epic Online Services (EOS).
To join the early access program for the Beamable Unreal SDK, visit https://beamable.com/unreal.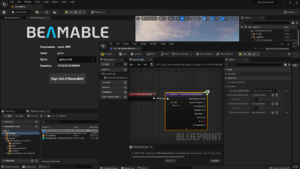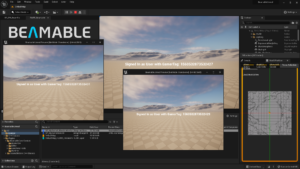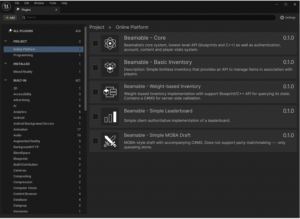 About Beamable
Beamable provides a Software-as-a-Service platform for the operations of live games. Led by a team of game-industry and Software-as-a-Service veterans, Beamable is based in the Boston area and backed by investors including Permit Ventures, Companyon Ventures, GrandBanks Capital and Defy.vc. For more information, visit beamable.com.